I live in zone 6a/5b. I'm lucky enough to be growing Indian Free peach. A very old cultivar. An heirloom. Here harvest is late, The 5th Wednesday, I decided to harvest. it was later last year.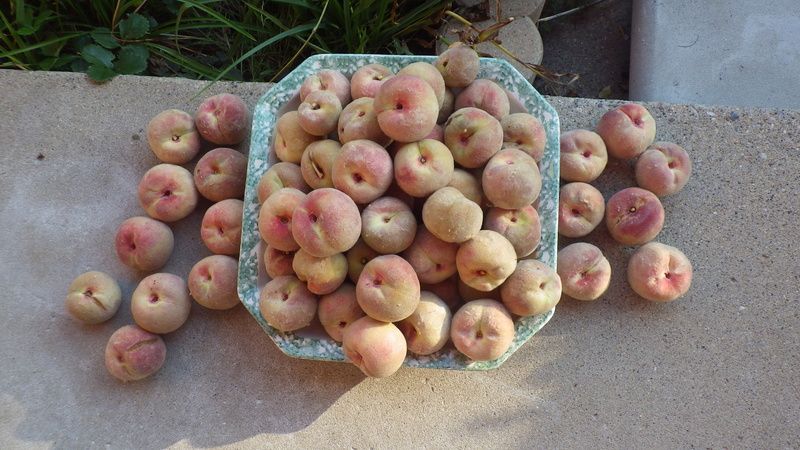 I harvested 71 peaches, amazing for such a little tree. Here it is next to a 50 gallon garbage can for perspective.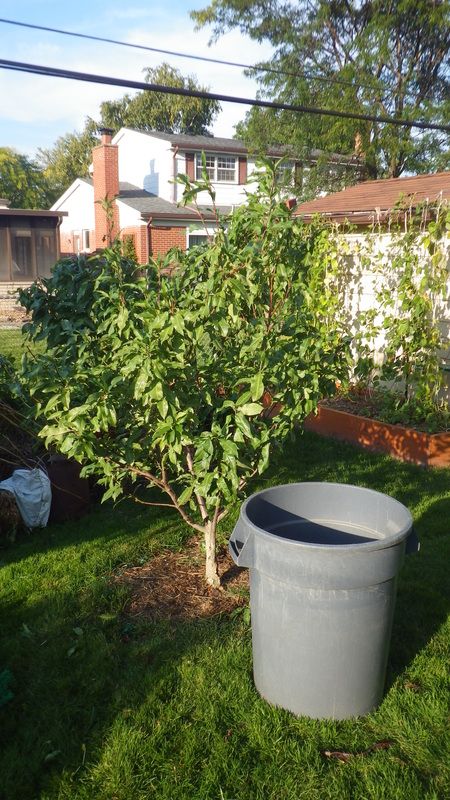 If you don't know Indian Free it is an amazing peach. It's a white peach with red coloration that varies from peach to peach and even year to year.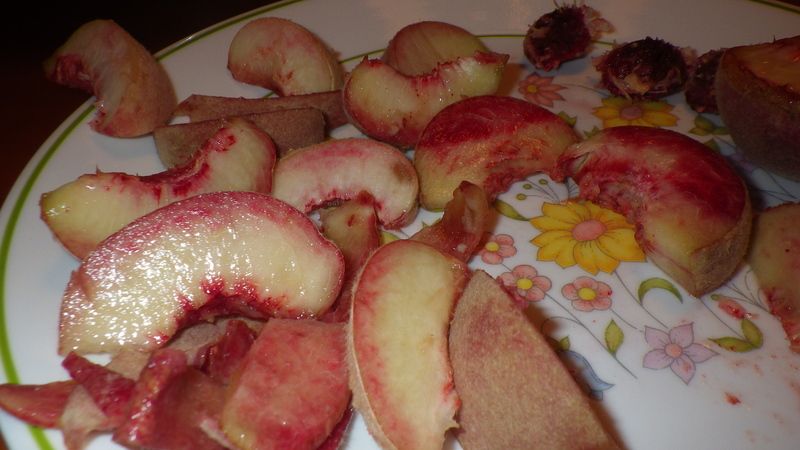 From last year's harvest