I realized 2 years ago that there is a total lack of video-based information out there on the internet teaching gardeners how to hand-pollinate figs. The wheels in my head started turning, and I decided that I wanted to be a pioneer in this field and put together the first fig breeding documentary of sorts. Two summers ago, I obtained a UCR 271-1 'Saleeb' persistent caprifig, and this year, I had my first breba crop set. Knowing profichi pollen was imminent, I decided to take the leap this season.
For those of you that follow my YouTube channel, I completed the first two parts of the series here: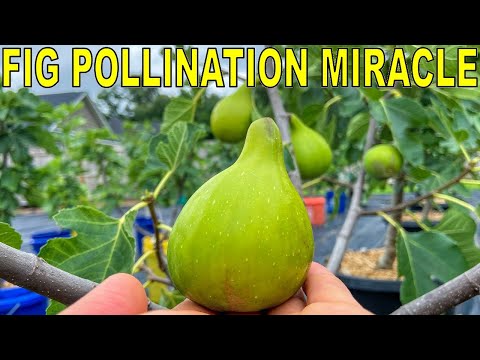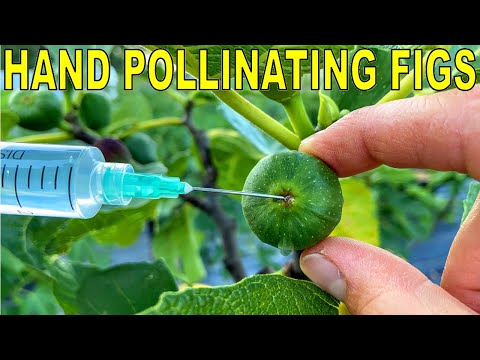 Part 1 explains the mutualistic relationship between the fig tree and the fig wasp. Part 2 develops a procedure for hand-pollinating figs and I physically hand-pollinate the figs.
The problem after the hand pollination is performed is that you're effectively waiting 2-3 months for the figs to ripen. Knowing there would be a long delay and that I'd be impatient, I decided to perform an experiment. I had a smyrna fig that I planned on culling over the winter, but I decided to hold onto it to be a gauge on my hand-pollination success. I decided to hand-pollinate some of the smyrna figs with the assumption that if the figs I hand-pollinated held while the others dropped, I'd know nearly 2 months ahead of time if my procedure was a success. Well, I have some good news!
The variety I chose, Sangue di Drago Rosso, which I'm virtually certain is smyrna, had a cluster of 5 figlets on it. I injected 2 of them, which I promptly bagged with yellow organza bags to mark them. After injecting the 2 figs, they ballooned up to almost double the size within 48 hours. That got my hopes up! You can see the swelled figs shortly after hand-pollinating here:
I'm pleased to report that as of today, all the other figs have shriveled up and dropped except the two I injected:
I am feeling quite optimistic at this stage.
I'll try to periodically update this thread to keep tabs on this experiment as I won't be able to harvest the seeds until probably September. The way I see this experiment playing out, this series will have at least four more parts:
Testing endocarps for fertility.
Germinating seed.
Growing out the seedlings.
Harvesting any common females.
It may take more chapters to complete this book, and assuming the experiment succeeds, it'll take me until at least next fall to finish writing this story. Assuming it pans out, I hope to cut all the videos into one single movie.
Timing is everything in this experiment. You need to insert the pollen very early in the fig's development, because the pollen needs to sit in there long enough to develop mature seed. Inserting pollen too late may be sufficient to get a smyrna fig to hold and ripen, but the seeds may not germinate because the fertilization may have happened too late for the seeds to fully mature.
Anyway, I hope you all find this interesting.