I picked my first Black Madeira of the season 2 days ago on August 10 (finally getting around to uploading photos now). It was a small one - only about the size of a quarter - but ripe, nonetheless.
Black Madeira is far from my favorite fig, but what's interesting is that it is considered one of the latest figs out here, yet here I was harvesting this fig in the first half in August. This is despite it being the coolest summer we've had so far in the 4 years I've lived here. I think this is due to two reasons:
These awesome new containers I'm growing in.
The black weed barrier, which I've been promoting for years, creates a fantastic micro-climate for growing figs. It adds a solid 5 degrees of heat, which also has the added benefit of dropping the relative humidity. I've proven this here: https://youtu.be/XT1reOI1-5E
I'm mainly making this post to promote these new #15 containers that I'm growing my figs in. They are fantastic. Every fig tree I up-potted into these containers are way ahead of schedule this year relative to their performance in previous years and versus my 5 gallon bucket trees, and that's despite the fact that the figs had to grow more roots to fill in the container. I'm extremely impressed, and I think these are some of the best containers out there. For those worried about the roots getting too hot, I'm in Wilmington, NC. Our heat is absolutely brutal, and our heat index rivals that of Las Vegas on any given day. Their raw temps are hotter and we benefit from afternoon cloud cover most days, but our heat index often exceeds the index there.
I think these large, black containers + black weed barrier really has them producing early, and I expect the trees to get even earlier as they age and if we have a more average-heat or above-average-heat summer. These are the containers that I love: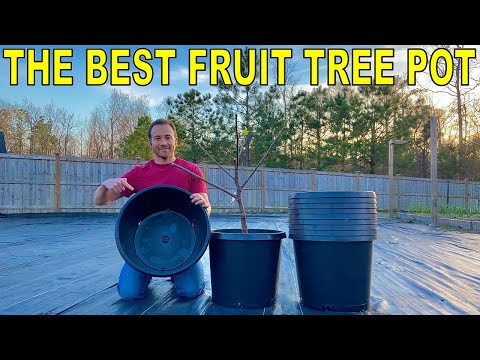 They still need to be watered every single day, though. Don't let the size fool you. Figs are extremely thirsty in peak summer.