I had a couple unknowns, and also Sweet Diana that I put in ground last spring. Sweet Diana grew to over 7 feet, from a cutting started the winter before, so first leaf! Anyway I cut it down to 5 feet and wrapped it with burlap. My wife would not let me use insulation, or a tarp, or anything but burlap as these are in the front garden. It was the only thing acceptable to her as a lot of people wrap evergreens here, so she was ok with only the burlap. I put square tomato cages around them and stuffed with straw. They are stackable and I needed two for Sweet Diana.
Here they are wrapped.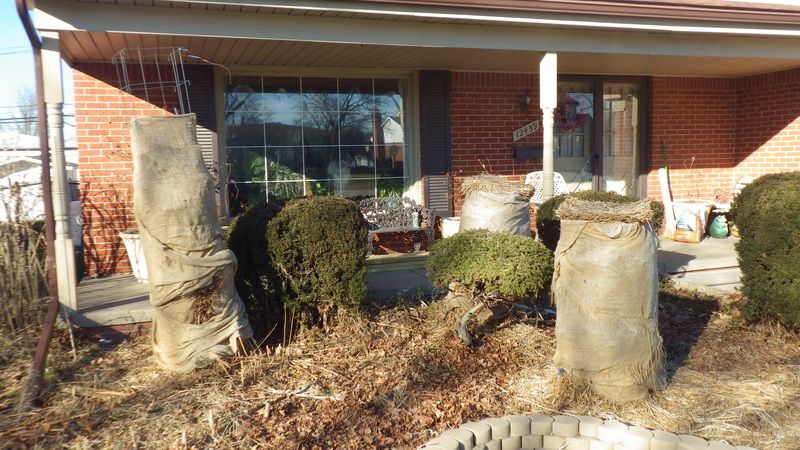 Today I unwrapped them. A bit early, but i was afraid they might start growing. They did not, and look stone cold dormant. I could have waited. Still a touch early to unwrap. I noticed the straw was very cold in the center. Colder than outside. They were dry as dry can be too.
Here is Sweet Diana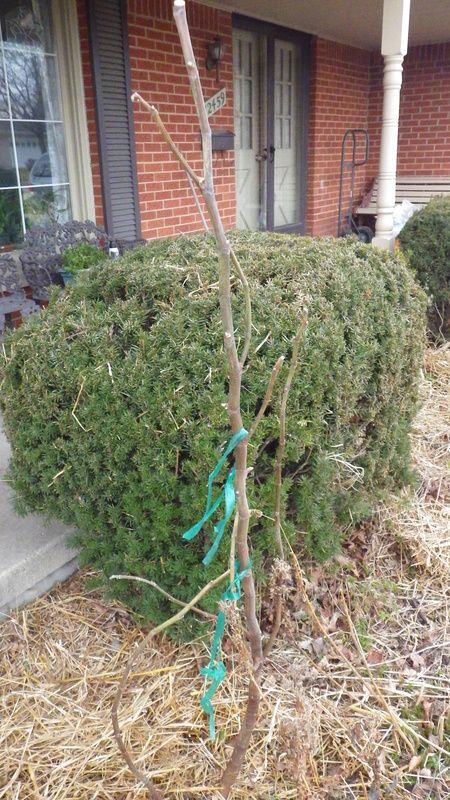 We got down to -1F this winter. Not that cold for here. Zone 5b/6a
I checked how much damage. I scraped bark 4 inches down from top on all of them.
No dieback at all! Under the front window a basement goes down 7 feet, and is heated! Also this is a southern exposure. I was hoping for a good micro climate, and I think I for sure have one.